You seldom hear people say that they are jealous of a person with Multiple Sclerosis. After all, it is a wicked strong disease of the central nervous system that has the potential to lead to disability.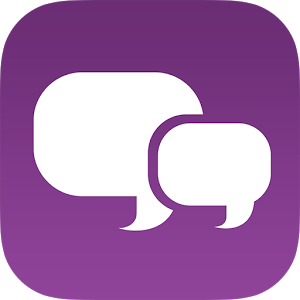 Interestingly, Dan and I hear that quite often. Maybe not from the general public, but members of our MS support group tell us how lucky we are. Since both Dan and I are living with MS, we have a built-in support system with each other. Lucky us.
But that support system only goes so far. I mean, I don't know what it's like to be a man or to be a caregiver who works fulltime. And Dan is not able to relate to life in a wheelchair or what it's like living secondary progressive diagnosis.
We do go to a self-help group, but even there the members may not totally understand.
Have you ever wanted to talk with someone about your MS who just gets it? You know what I mean? From your diagnosis story and treatment plan, to the reality that there is more to life than Multiple Sclerosis; MS Buddy makes those conversations possible. The MS Buddy app from Healthline is an easy way to have a virtual support system at your fingertips.
This new app allows individuals with MS to virtually connect with one another. Whether you're newly diagnosed or have been living with MS for years, MS Buddy is a great tool for discovering support and getting advice from an MS peer. You can download it for your Android device today. And fear not; the iPhone version is coming soon!
We were fortunate enough to get involved in the beta testing of the app that matches people based on their individual profiles.
Dan connected with so many other people through this app, and here's what he had to say: "Having MS Buddy reminds us all that we're not facing this disease alone. It's always exciting to receive regular notices – nearly every day! – of new matches who will provide the needed comfort and reassurance that we each can stay ahead of this disease, together."
People living with MS at times may experience isolation and loneliness. But they truly are not alone: An estimated 2.3 million people worldwide have MS.
Dan and I are blessed that we have each other in our fight with MS, and we are equally as grateful that we've been able to expand our respective teams through Healthline's MS Buddy.