I guess this saying is true: better late than never. I'm only 6 days late. It's less than a week, which really isn't too bad. Of course, I cut myself some slack because I have Multiple Sclerosis, and late, well, that is how some of us MS-ers roll.
For real, aren't we ALL late at least some of the time?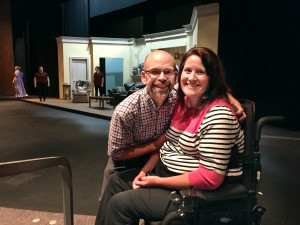 Um, ok, so maybe not everyone is late. I'm just making an excuse for myself. Thus, better late than never!
September 10, 2015, was Dan and my 10th wedding anniversary. And we have been happily married. We celebrate the fact that we knew we each had MS and still entered into this marriage. Didn't let MS hold us back. Sure, the chronic illness has slowed us down a little bit, but it did not and will not ruin our marriage.
How'd we manage a decade of marriage, with MS and everything else, and still feel like we're on our honeymoon? I credit these 6 habits (After all, 6 IS my lucky number!) for helping to make our marriage work:
Patience. We always try to take a deep breath and take the time with each other to be honest, empathetic and listen.
Humor. We don't take ourselves too seriously. Life should be fun, and you always look and feel better with a smile 🙂 See?
Faith. If God leads you to it, he will lead you through it. And that is a hard one for me to believe every day, but again, faith.
Passion. Yes, that kind of passion is important, but as your relationship and life changes, as it inevitably will, remember that this is the person you chose to love and stay with forever. True, Dan is my primary caregiver, but he is my husband first.
Honesty. Tell each other the truth (being mindful to not hurt each other's feelings) so you never spend time second-guessing what the other person is thinking or needing.
Teamwork. It makes the dream work. You both are on the same team and are doing the best you can do to ensure you beat the challenges you're facing together.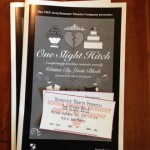 We're 10 years into living happily ever after and these 6 habits have worked for us. I hope they also can help you in your relationships.
So how about you? Anything you would add? Dan and I, as well as everyone reading this essay, always could use more tips to continue living happily ever after.