It's a world of laughter, a world of tears
It's a world of hopes and a world of fears
There's so much that we share that it's time we're aware
It's a small world after all
Be honest, how long did it take before you joined in singing this Disney classic?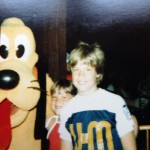 It's infectious and I have always cherished my memories of the trips I've taken my parents and brother to Walt Disney World. Yes, most of these trips were taken when I was a child; i.e. before my life with Multiple Sclerosis began. Following my diagnosis, I still was able to enjoy taking a trip there, and that was even after I became fully dependant on my wheelchair.
A few years ago with my family and me, Dan visited Disney's Magic Kingdom for the first time. We all watched as the theme park's fireworks display illuminated the Orlando skyline, and I could not contain the joy I felt sharing in that moment with him.
Sure, I may be a sentimental cheese about Mickey and company. Perhaps I may even be naïve and idealistic, but Disney World always has been a place where the realities and ugliness of the world were not present. Once you walked into that fairy tale, the real world stopped and enchantment began.
That is why when earlier this year a scandal broke out involving Disney theme parks and disabled guests, I was so, well, disenchanted. It was reported that there were touring companies offering handicap tour guides for hire. The purpose of these guides was so that those willing to pay would have a way to immediately skip the required lines for an attraction by taking advantage of a free pass intended for disabled guests and their families.
Yes, there were people who would pay a person with a disability so that his or her able-bodied self wouldn't have to stand in line.
Hearing that left me conflicted. On one hand I angrily wondered, "How lazy and spoiled can you be?" After all, I would give just about anything to be able to just stand on my own two feet, no matter the length of the line. And if you could stand, why wouldn't you? I also wondered if this theme park was meant for children, what message did that send to them about people with disabilities? That we can be bought? Or that our only value is that we can help you avoid waiting in line? But on the other hand I thought, "Good for that disabled person. Why shouldn't he or she be able to profit from their situation?"
But what do you think? Am I wasting my time wondering and thinking about this? A while back Dan asked a question a la ABC's John Quinones TV show, "What Would You Do?". And now I'm curious, what about you? Would you think nothing of being a disabled tour guide? Or would you pay someone so you could skip the line?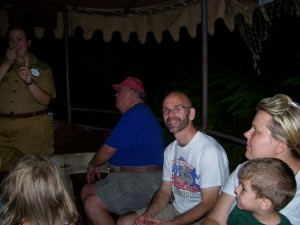 Honestly, I won't judge. Truthfully I won't. I can remember waiting in those hot, sweaty days to ride Space Mountain for what felt like forever, and I'm not sure that I wouldn't have paid someone to skip those long lines. As awful as that sounds.
However, Disney has reacted and leveled the playing field. The company has opted to end the current program and institute a new one beginning October 9th in which a pass will be given to disabled guests that allows them to reserve a time to return, similar to the current FASTPASS wait system. But the wait time will be significantly shorter than a typical FASTPASS time.
Even with that concession, there still are those people who are outraged that they can no longer get special privileges because of their disability. But for as much as some people with disabilities say they want to be treated just like everyone else, I wonder is this change really all that bad?