Either our Multiple Sclerosis finally is starting to get to us or we really are getting old. Dan and I are leaning toward the latter (OUCH!).
What else would explain how we have been back from Washington, D.C., for over three weeks and have not written about this incredible experience?
The Michigan Chapter of the National MS Society asked us to serve as the state's delegates to the NMSS Public Policy Conference in Arlington, Va., and Washington, D.C., March 10-12.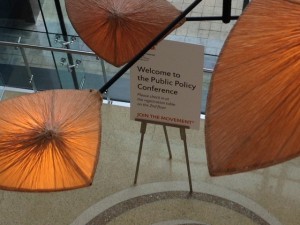 What an amazing time we had connecting with other MS activists from across the nation and making our voices heard! We were advocating to our legislators for:
• Increasing NIH funding for MS and related research
• Supporting the Complex Rehab Technology bill
• Joining the MS Caucus.
We have since sent follow-up letters to the aides of our legislators Dave Camp, Debbie Stabenow and Carl Levin thanking them for taking the time to meet with us to talk about these important issues.
And here, we're excited to share with you some highlights of our memorable trip!