March officially is MS Awareness Month! We've been pushing things out online and in-person to ensure our circles of friends get all the facts, perspectives and experiences to increase their understanding of this chronic progressive disease of the central nervous system.
See how we effortlessly worked that fact about MS into our written conversation with you? It's all about awareness.
We could argue that every day, every week and every month of every year deals with MS awareness. Indeed, we always are aware that we have MS.
Not that this necessarily is a bad thing, right? We often use essays on this blog to point out the positive sides or different ways of thinking to move forward despite this stupid disease that is at least two to three times more common in women than in men.
OK, so we'll stop working the facts into the conversation and instead ask you to go on a virtual tour of sorts with us here.
For MS Awareness Month, the MS support group we co-lead secured an exhibit case at the Alma Public Library to get the orange out and make library patrons more aware that this complex disease is more than just a simple acronym. Obviously you can't all make it to the library in Alma, Michigan, so we'll bring it to you on our blog.
Enjoy!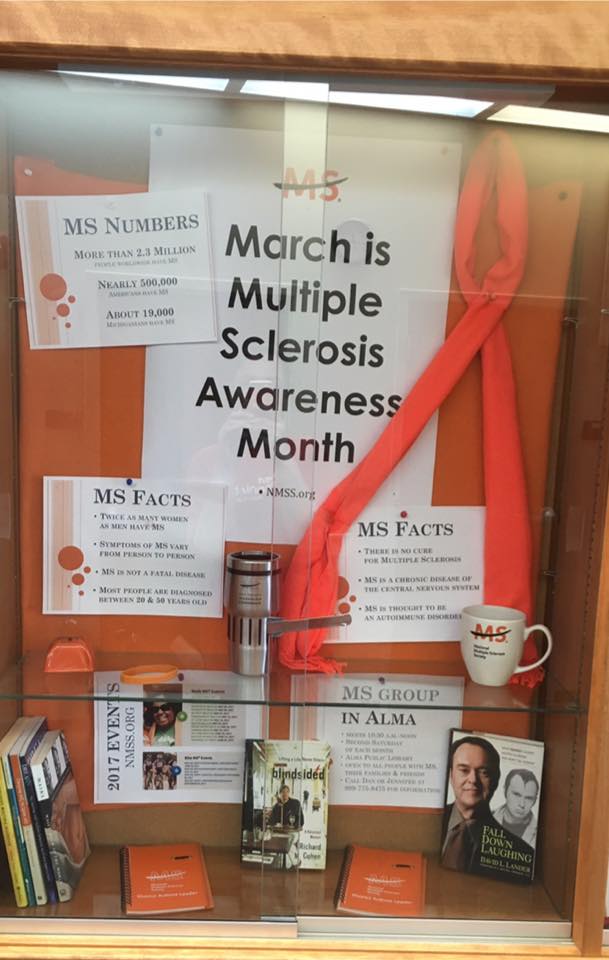 And now, after the exhibit has caught your eyes and you've paused for a moment, take a closer look at the information presented in the slides: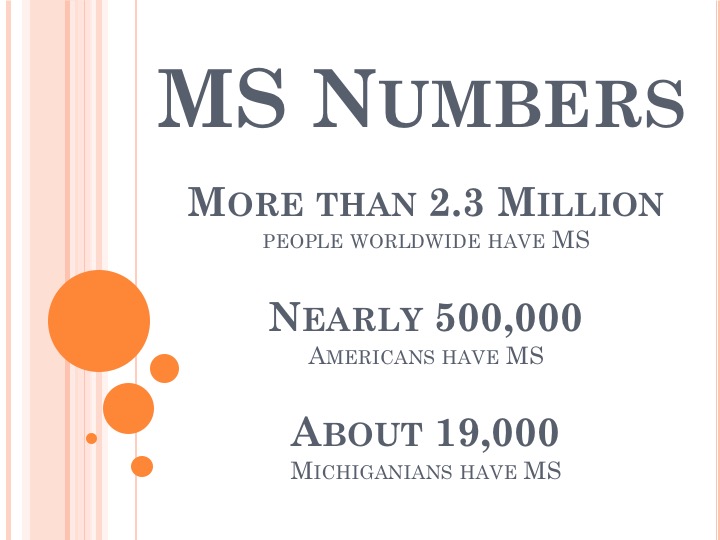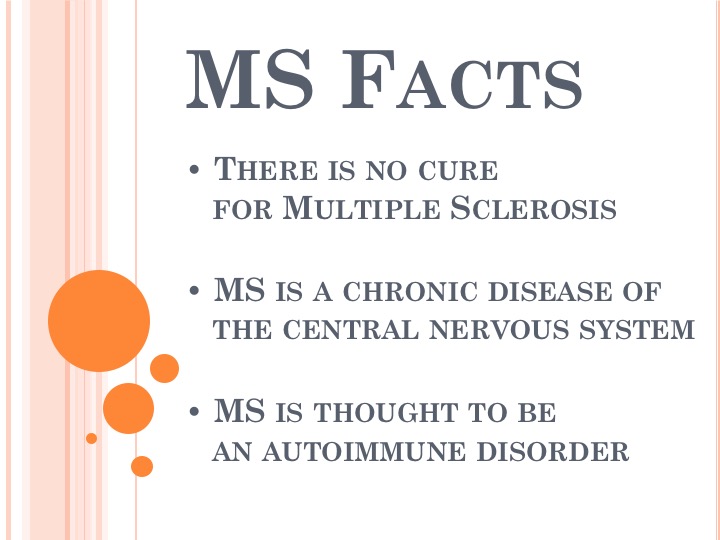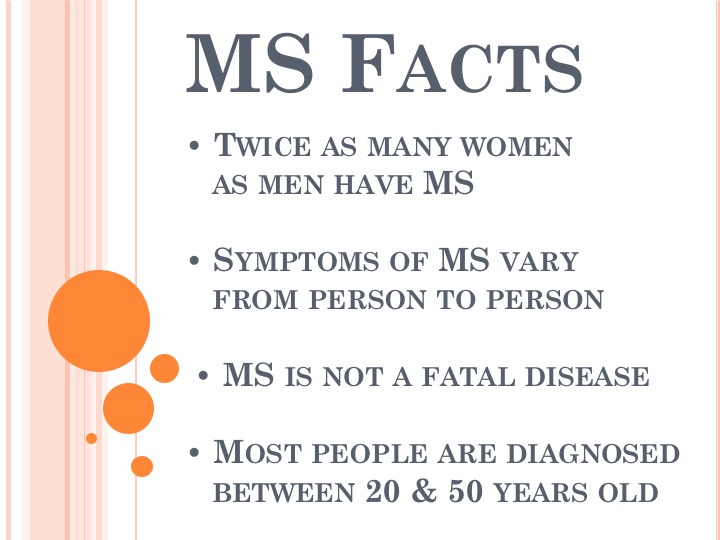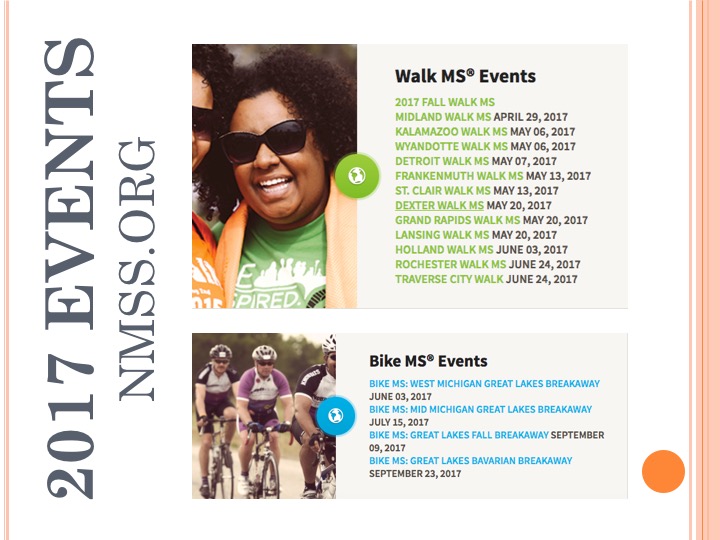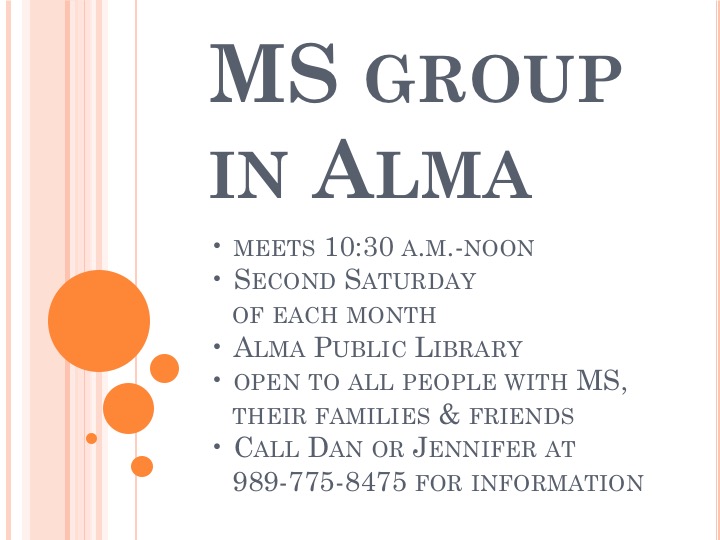 And now, for a bonus feature not available in the library exhibit, check out this phenomenal video from the National Multiple Sclerosis Society that further explains MS.