Jennifer often talks about Multiple Sclerosis being a snowflake disease: no two cases are the same.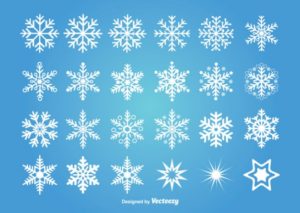 One look at the two of us, and you'll see what she's talking about. She has secondary-progressive MS, no longer can walk and takes Rituxan. I have relapsing-remitting MS, still can walk and take Betaseron.
But there is one thing that every person with MS has in common. We all have a diagnosis story.
We each know the exact date each of our doctors finally confirmed we had this chronic disease of the central nervous system for which there is no cure.  It likely took series of tests over many months — and for some people it took years — before we received this diagnosis and we finally could start treating our MS.
But the length of time for all future diagnosis stories potentially just got a lot shorter.
Introducing IQuity
IQuity has officially released its first RNA-based blood test, IsolateMS, and is accepting orders from doctors around the country.
This test uses machine-learning technology to help doctors rule in or rule out a suspected multiple sclerosis diagnosis within seven days, with more than 90 percent accuracy.
Whoa! Can you imagine?
This is real. It's happening.
Jennifer and I recently had a phone conversation with Dr. Chase Spurlock, IQuity's CEO, and Julia Polk, IQuity's CFO, about this cutting-edge diagnostic tool and what it means for the MS community.
"The patient's doctors are the ones who diagnose and treat MS. This test is a new tool for making the diagnosis," Spurlock said from his office in Nashville, Tennessee. "We've done the research, and the RNA is very powerful in identifying the presence or absence of disease at the cellular level."
RNA fingerprints for MS often are present at the time of a clinically isolated syndrome. This commonly is one of the first indications a patient might have MS.
Your blood contains cells that are part of the immune system. These cells cover a lot of territory as they circulate throughout your body, Spurlock said. Your cells often respond to pathogens/disease before the effects of disease are seen with the naked eye. A great deal of communication is taking place inside cells at a molecular level when these responses occur.
IsolateMS captures the communication — or "molecular conversation" — taking place inside cells by looking at the RNA. By looking at RNA in your blood, IsolateMS can find evidence of RNA patterns that look like MS.
"This test can help to diagnose the disease at the earliest sign of symptoms," Polk said. "The earlier you know if it's MS, the sooner you can treat it and slow its progression."
Now, before I go any further, I need to share with you this disclaimer: Jennifer and I have the honor of serving on the IQuity (pronounced I-Q-ity) MS patient advisory council. We work with others in the MS community to provide the company various patient perspectives.
Here's the science behind the test
This test has been in development over the past 12 years or so. Spurlock is a researcher from Vanderbilt University School of Medicine whose work explores the molecular basis for autoimmune disease and further examines therapeutic targets in the management of these diseases.
Here's why RNA is valuable: its expression is representative of the presence of disease in real time, whereas changes in DNA indicate potential risk of disease.
The IQuity test was developed here, and Spurlock and others saw the potential in sharing the science with the world.
The test now is available for doctors and neurologists to use in diagnosing MS quicker and with increased accuracy. Traditional tests like an EEG, MRI and spinal tap still are available options, Spurlock said. But these take time.
Jennifer and I know this too well. From her first symptoms, it took nearly a year to receive a formal diagnosis. For me, it took about 15 months. And when it comes to MS, early treatment is key.
This is where and why the immediacy and accuracy of the IQuity test is so important in diagnosing and treating MS. And its potential is unlimited. Research is underway in using this testing to monitor progression of the disease to determine best treatments, Spurlock said.