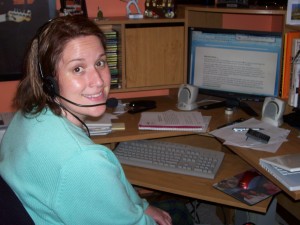 Really, it was not that hard. As usual things are much harder in my head than they truly turn out to be.
Taking a graduate class all by myself, no Dan to help me or hold my hand, scared me. But it actually was an experience that helped me rebuild confidence in my abilities.
I am sure that I'm not the only person whose confidence has been shaken by this awful disease. My multiple sclerosis has tried really hard to take so much away from me and unfortunately it has won some hard fought battles. But I've held my ground on this one and didn't let it win this time!
Since I graduated from college, I have always dreamed of going to graduate school. Marrying Dan, who works for Central Michigan University, made that dream more realistic and possible. so I mustered all of my courage  and enrolled in a summer session film class. Yes, it lasted only 4 class sessions and was only a 1 credit course, but I signed up and took this class. And not to brag, I didn't just sign up and take it, I slayed this film class! Okay really, I am bragging but this is a pretty big accomplishment for me. 
Part of the accomplishment is successfully completing the class and to successfully complete it, I had to write papers. Writing class papers was kind of fun and pretty simple, it was the typing that was difficult. Well it was! With just my right index finger pushing on the keys, it took forever. You try to type a paper of any respectable length with only one finger. Bet you'll say it's difficult too 🙂
But now those days are gone forever. Well, to be honest and realistic, they are only sort of gone. It's going to take some time and effort to train my new, most helpful speech to text program, Dragon NaturallySpeaking. Hey I've got plenty of time, a decent amount of patience and at least it's not my old difficult, almost untrainable program (name rhymes with Mista). But that's a subject and story for another blog.
Here's my dragon slaying record: conquered the pool, Professor Smith willing… conquered the graduate class. And with a bit of help from a nice dragon, conquered typing. And not just typing, I'm once again typing with capital letters. Did you notice?
That's Jennifer 3, dragons 0. I like that record!
Oh, in case you were wondering, I'm "swimming" tomorrow morning. That'll be the third time since I first blogged about slaying my swimming dragon.
Hope you have a fantastic dragon slaying day!
Jennifer