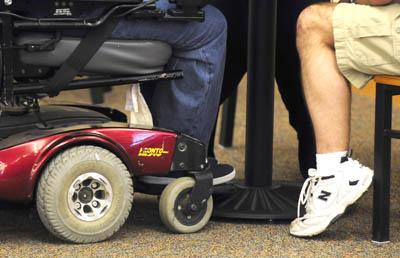 We wanted to share with everyone the link to an incredible multimedia package about us that is in the April 25 Morning Sun's print and online editions.
The project started when Morning Sun photographer Ryan Evon approached us about following us around to develop a photo essay for the area daily newspaper. This package represents more than a year's worth of his work, and we couldn't be happier with how it turned out. We are grateful for the opportunity to share our story and increase MS awareness.
Click here to see the story, photos and videos that tell our story and how we try to help others to move forward. Please check it out and share it with others! Thanks for checking this out an for visiting us on our blog!